The lithium battery industry with NMP as raw material continues its layout in Europe!
NMP's application is widely in different industries, and is divided into different grades such as microelectronics grade, electronic grade, pharmaceutical grade, industrial grade, general grade, etc. due to the different purity and concentration of NMP; Different grades will be used in different industries. Among them, WIT FENGZE & ZESHENG has been committed to producing and supplying electronic grade(NMP), with a purity of 99.9%, in line with national standards, and is used in the lithium battery industry. It is one of the main raw materials for lithium battery production. When the major auto brands suffered from the "battery shortage" last year, they wanted to control the production and supply of batteries by themselves. News about their layout of battery factories or acquisition of battery manufacturers came one after another.
[Britishvolt to acquire Germany-based battery manufacturer EAS]
EAS, a subsidiary of the Monbat Group, one of Europe's leading battery solutions companies, is a state-of-the-art battery innovator and manufacturer based in Nordhausen, Germany. And what company is Britishvolt?
A quote from Britishvolt: "The Britishvolt ambition is to create some of the planet's most responsibly manufactured battery cells, primarily to power electric vehicles."
In order to complete the production of better and more competitive batteries for electric vehicles, British battery pioneer Britishvolt has proposed an acquisition plan for German battery innovator EAS.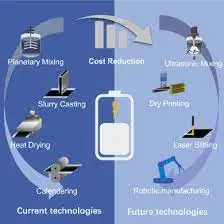 Q: Strong alliances often make 1+1>2, but why did Britishvolt acquire EAS instead of other battery manufacturers?
A: Britishvolt founder and CEO Orral Nadjari said: Our 46xx cell format, developed as part of our wider R&D program, gives Britishvolt a significant competitive advantage in the battery race.
"The acquisition of EAS will allow us to scale up the final part of the 46xx cell development and commercialization programme and put this leading cell product in the hands of our automotive customers. Exactly the cell solution they have been seeking in terms of next-generation , high-performance and long range battery technology."
"This acquisition – the second in our short history, and first overseas – underscores the drive and determination of Britishvolt to offer best-in-class battery solutions to our customers."
"Following on from our recent announcement of a development roadmap to marine battery solutions, EAS will also facilitate getting battery systems to this particular market segment quicker and help the pathway to decarbonisation."
"EAS has a proven track record in providing innovative, tailor-made battery cell solutions for its customers, and it makes strategic sense so that we join forces and grow together. We intend to make additional investments in EAS to help to ensure that it can reach its full potential within the Britishvolt family."
EAS Managing Director Michael Deutmeyer also commented:Britishvolt and EAS are united by common goals.
"We share a vision, and due to the high synergies, both companies are accelerating their mutual growth. For EAS and its customers, the focus is on greater capacities in the development and production of innovative cells and battery systems."
"We are expanding our know-how, deepening our ecological and resource-saving approach in production and enlarging our team. At the same time, we are supporting Britishvolt as a leader in battery cell technology in its focus on international growth."
"Today we see, also monetarily, the great success of a consistent product development strategy. I would like to thank Monbat for the trust and support in every form on our journey together over the past five years."
"But above all, I want to thank my colleagues and employees who define our company. It is the employees of the entire EAS team for whom I am particularly happy today. We are starting a new EAS era together, at our tried and tested location in Nordhausen, which has stood for pioneering ideas and products from the Innovation Factory for a quarter of a century."
And Victor Spiriev, CEO of Monbat AD(the head office of EAS), said: The cooperation between the two parties has greatly promoted the development of EAS and Monbat Group.
"Monbat will continue to be part of the expected growth of the lithium-ion industry through the minority stake that the Group will hold in Britishvolt. We believe Britishvolt is the right partner that has the necessary resources to become a leader in providing lithium-ion solutions for electrified transportation and energy storage."
After reading these BOSS speeches, the editor's brain received only one signal, that is: they must need a lot of NMP (N-methylpyrrolidone) solvent! After all, WIT FENGZE & ZESHENG is a professional manufacturer of NMP, one of the raw materials required for the production of lithium batteries, and has 10+ years of rich industry experience; we not only have our own factory to ensure the supply of NMP production capacity, but also have a mature supply chain system. We will provide you with hassle-free service. A battery manufacturer's "charge into battle" requires an adequate supply of raw materials, and WIT FENGZE & ZESHENG will be one of your quality partners.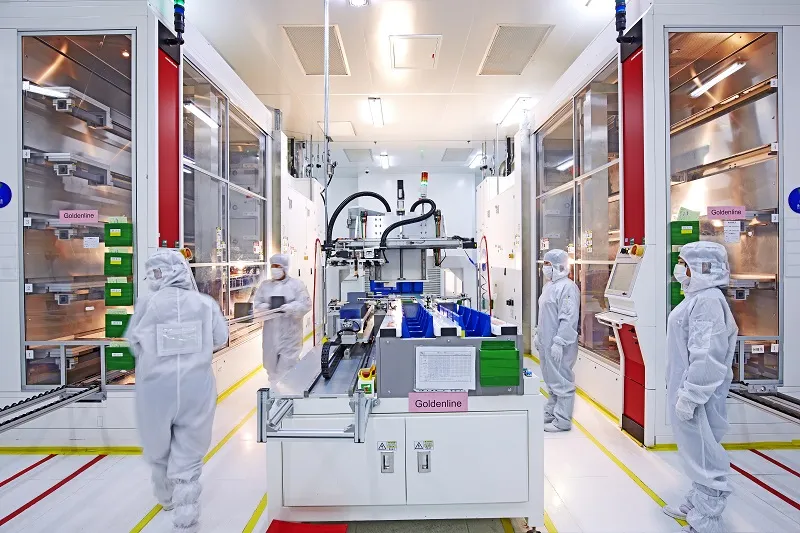 【BMW Group plans to build a Battery Cell Manufacturing Competence Centre in this Autumn】
In addition to the major battery manufacturers and car brands already mentioned, the BMW Group is also expected to make a big move this fall: to build a battery cell manufacturing competence center in Munich, Germany.
Markus Fallböhmer, Head of Production Engines for BMW Group E-Drives, said: "The CMCC will enable us to round out our know-how throughout the value chain, from battery cell development to production of modules and powertrain components, up to and including installation of fully -assembled high-voltage batteries at our vehicle plants."
"Like the BCCC in the field of cell research, near-standard production in Parsdorf will create an authority in battery cell production. This means BMW Group experts will be able to discuss topics with cell manufacturers at the same eye level and optimise processes and technologies ."
[Stellantis N.V. and Samsung SDI will also invest in the construction of a power battery manufacturing plant]
Stellantis N.V. and Samsung SDI also announced recently that they will build a battery manufacturing plant for electric vehicles in Kokomo, Indiana, USA. The plant will start production work in 2025 and is expected to have an initial annual production capacity of 23GWh.
In the lithium-ion battery industry with NMP (N-methylpyrrolidone) as one of the raw materials, the editor believes that there will be news of such a strong alliance one after another. After all, the new energy industry that is at the forefront is very optimistic, and the world's competitive auto brands and battery manufacturers will continue to increase their "chips".
End the topic, the editor is going to send a private message, and strive to win the NMP procurement contract!