NIO Inc. has announced that part of batteries will be produced by themselves, and to purchase the raw materials  NMP solvents will be on schedule.
Strong alliance is not only a marketing game in the field of fast-moving goods, but also in the new energy industry! WIT FENG&ZESHENG, which manufactures and supplies NMP (N-methylpyrrolidone) solvents, is also well versed in this. The strong alliance in the field of fast-moving goods is usually cross-border marketing, such as the cross-border cooperation between Coconut Juice and Luckin Coffee; Thus the new energy industry is often a strong alliance of upstream, middle and downstream.
Such as the cooperation between LG Chem and GS EPS: the biomass power plant will be used to produce industrial steam and electricity from waste wood.
On June 13, 2022, LG Chem announced that it has signed a Letter of Intent (LOI) with GS EPS, a leading green energy provider in South Korea. Key stakeholders including Noh Kug-lae, head of LG Chem's petrochemical business, and Chung Chan-soo, CEO of GS EPS, attended the meeting, which is a key component of LG Chem's strategy. LG Chem's strategy aims to ensure a more sustainable future by converting energy into sustainable energy – the new plant is expected to reduce greenhouse gas emissions by 400,000+ tons per year when it starts production in the second half of 2025.
However, some companies plan to be self-reliant. For example, Chinese car company NIO.Inc has released news that it plans to produce some batteries by itself. Leaving aside why NIO.Inc wants to develop and manufacture batteries by itself, as a supplier of NMP (N-methylpyrrolidone) solvent, one of the raw materials for lithium battery's production, the WIT FENG&ZESHENG team expressed their expectation that if NIO.Inc needs NMP solvent , you can find the WIT FENG&ZESHENG team to provide cooperated solutions.
Why did NIO.Inc suddenly think of producing its own batteries? The cost of the raw materials is rising always and insufficient supply of high-quality batteries are well-known reasons. But different car companies have their own different solutions. NIO.Inc wants to solve the dilemma through the strategy of outsourcing and self-supply, so what about other car companies? Industry insiders have already taken stock of them one by one: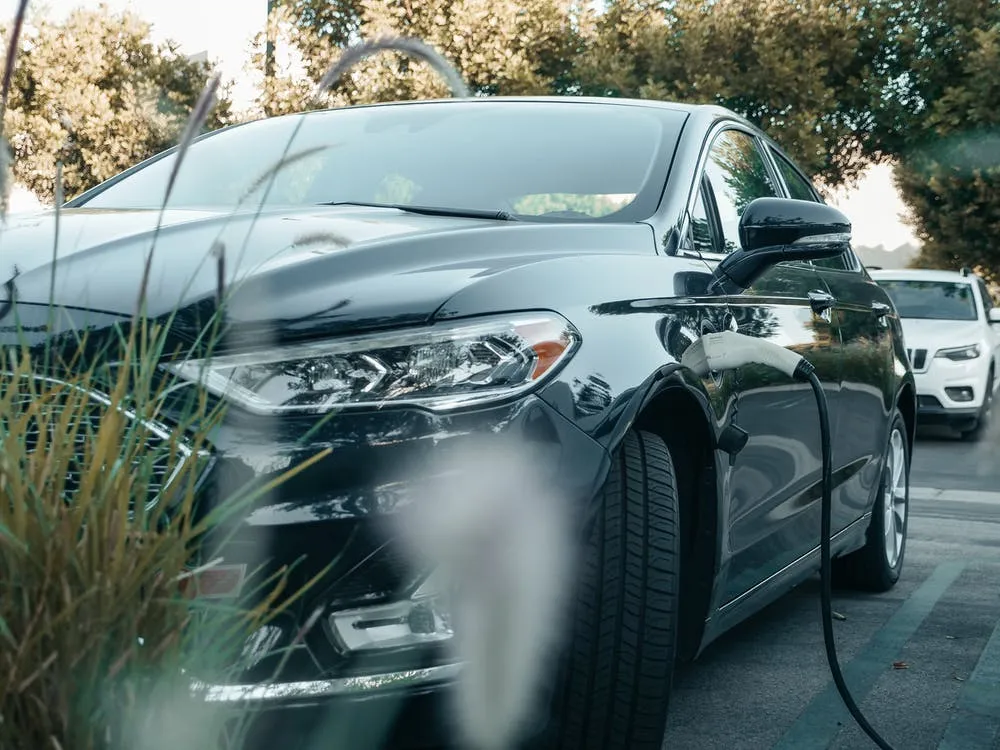 The exploration of the battery field by global car companies is divided into five categories.
The first is self-produced but failed companies, typical companies are Daimler and Nissan.
The second is the companies that try to make their own: Tesla, Volkswagen, Geely, Xiaopeng, NIO and AION and other car companies.
The third is to incubate battery cell companies: GWM hatched Svolt Energy.
The fourth is a battery-based company, typically BYD.
Fifth, Some car companies that are self-produced thus not consider about it at the time . For example, BMW only develops, invests, and does not produce batteries; Lixiang ONE has clearly stated that it does not produce batteries by itself.
(1) Enterprises that once produced their own but failed due to high costs – Nissan and Daimler
AESC is one of the earliest companies engaged in power lithium batteries; it was jointly established by Nissan, NEC, and NEC Tokin in 2007, and is a lithium-ion battery company specializing in electric vehicles; of which Nissan holds 51%.
In 2010, AESC started supporting batteries for the LEAF. With the popularity of LEAF, AESC has become the world's second largest electric vehicle battery manufacturer in 2014, second only to Panasonic, with a market share of 21%.
AESC, known for its safety, is world-renowned and has created a record of no major safety incidents so far. But unfortunately, the cost has become its fatal wound. In 2014, Reuters reported that the Nissan-Renault alliance was in controversy over the high price of AESC batteries compared to LG Chem. There are also reports that Nissan has signed an agreement with NEC that no matter how many electrodes NEC produces, Nissan must buy them all which made them overwhelmed.
So in 2016, Nissan's battery company, AESC, was acquired by China Envision Energy.
The same as Daimler. In 2008, Daimler teamed up with Evonik Industries AG to establish Li-Tec, and in 2010 built a lithium-ion battery cell manufacturing plant in Kamenz. Shortly after it was put into production, it was announced in November 2014 that the production of battery cells would be completely stopped at the end of 2015, and Li-Tec became a wholly-owned subsidiary of Daimler, and most of its employees were merged into Daimler. Because Daimler has proven with practice that they cannot gain an economic advantage in the self-manufacturing of lithium-ion cells.
(2) Enterprises that produce their own batteries and can obtain benefits – Tesla, Volkswagen and Geely, etc.
Among the car companies that produce their own batteries, Tesla is on the list. In September 2020, Tesla released a newly designed 4680 battery; the energy is 50% higher than the first-generation 18650; compared to the 2170, the energy is increased by 5 times, the cruising range is increased by 16%, and the power is increased by 6 times. 14% lower cost per kWh at the battery pack level.
Why is Tesla successful? The clout is from it's annual which is nearly one million . There are supports from annual and the technical supports from Jeff Dahn and his team, an internationally renowned lithium battery expert, it is feasible for Tesla to produce its own batteries.
Volkswagen also participated in R&D of batteries and put self-built production capacity on the schedule. In March 2021, at the "Power Day" (Power Day) held by Volkswagen, Volkswagen announced a grand battery cell production plan, planning to open and operate 6 super-large factories, each with an average annual production capacity of 40GWh.
In addition, there is Geely, which is also one of the typical enterprises that build their own battery production lines in China. In 2014, Geely established a joint venture company to engage in battery cell R&D and production; in 2015 and 2018, Geely once again jointly established two Hengyuan new energy companies to produce battery cells. However, industry insiders believe that Geely does not completely control the battery cell company by itself, and it is more cautious that it mainly purchases battery cells from outside.
(3) Choose to incubate battery cell companies – Great Wall Motor incubates Svolt
The rising star in China's battery field, Svolt, was hatched by Great Wall Motors. In 2016, the predecessor of Svolt was the power battery division of Great Wall Motors. In February 2018, Svolt officially became independent from Great Wall Motors.
The independent Svolt has obtained 25 sales locations including mainstream brands such as Geely and Dongfeng Motor, and has reached a global cooperation project with a total value RMB 16 billion with Stellantis. According to the latest data from SNE, in April, Svolt has been among the top 10 in the world in terms of installed capacity.
(4) Starting with batteries – BYD
BYD is another company that has the right to control battery and vehicle technology. BYD first has battery technology, and then gets involved in vehicle manufacturing. The advantage of BYD is that the battery technology has a relatively deep accumulation, and the disadvantage is the difficulty of external supply. In order to solve this problem, BYD today is also adopting a strategy of continuous stripping and establishing FinDreams Battery.
What sets BYD apart is that, in addition to its own impressive sales, it is also a giant in consumer batteries. In 2000, BYD became Motorola's first Chinese lithium-ion battery supplier, and soon after, Nokia's first Chinese lithium-ion battery supplier. At present, BYD's consumer batteries still include companies such as Samsung, Dell, and Ecovacs.
(5) Enterprises that do not consider self-produced – BMW and Lixiang ONE, etc.
In fact, there are more car companies who are unwilling to directly enter the production field of battery cells. Either BMW Or Lixiang ONE .
BMW has been cultivating batteries for more than ten years, only R&D and trial production, but does not end up producing batteries in person. Li Xiang, the founder of Lixiang ONE, also said that he would rather trust battery companies such as BYD, CATL, and GOTION Hi-Tech rather than make batteries by himself.
After sorting out these materials, the editor also found that if you want to benefit from the production of batteries, you must have strong channel to sale products . It seems that NIO dares to challenge in the field of batteries, and it is still very confident in its own sales . And what they are talking about is partly self-produced, indicating that it is still a rational decision, not a hot-headed and erratic idea. After all, if the battery, which accounts for about 40% of the cost, can be held in hand, it will help to increase sales while reducing the cost; a virtuous circle can also increase the bargaining power and gain the right to speak when the third-party battery supplier negotiates.
Regardless of whether NIO really devotes itself to the R&D and production of batteries, WIT FENGZE&ZESHENG welcomes your team to come and learn about our NMP (N-methylpyrrolidone) solvent, which is an essential part of making batteries. Early understanding and early preparations, strong alliances, and joint efforts to achieve success.