Lithium battery News: Inventory the dynamic information of the new energy industry in the last week
As a high-quality NMP solvent supplier in the new energy industry, the team of Zesheng New Material not only shares the knowledge about NMP solvent on a daily basis, but also collects the relevant information of the new energy industry to share with you. Lithium battery news column is an inventory of recent information from upstream lithium battery raw materials, to midstream lithium battery manufacturer information, to downstream new energy vehicle information. Welcome to continue to read the following.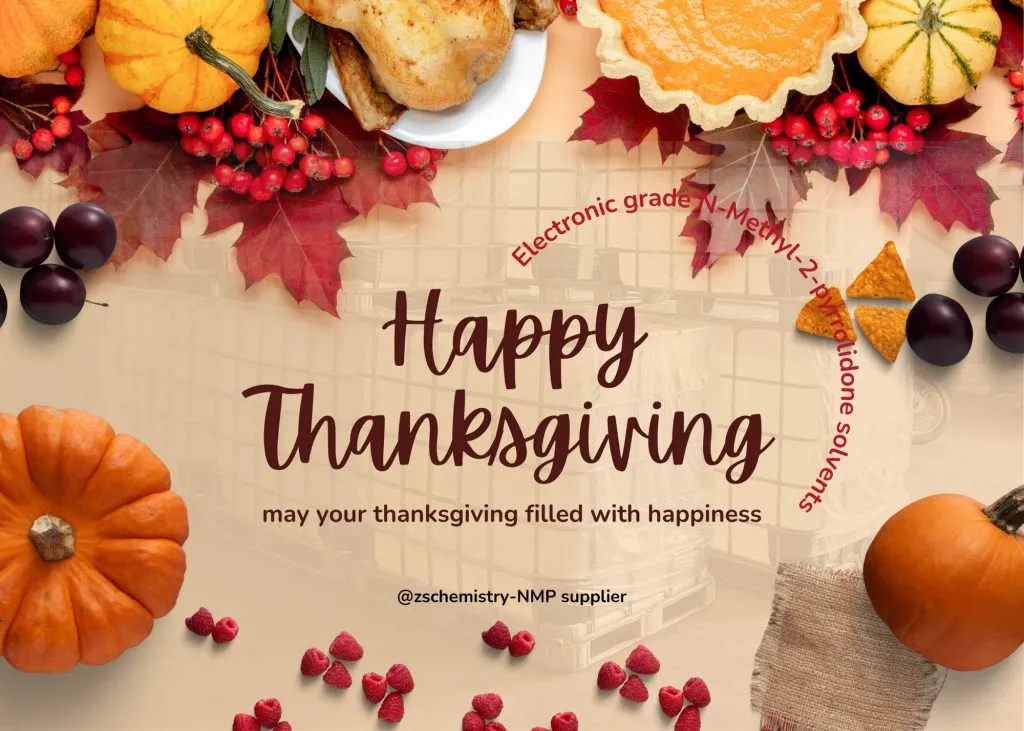 Upstream – lithium battery raw material
【Xiaomi has invested in another lithium battery material company】
Recently, Anhui Xinchen New Materials Co., Ltd. has undergone industrial and commercial changes, and the registered capital has increased from 13.4454 million yuan to 15.1261 million yuan. The new shareholder is Hubei Xiaomi Changjiang Industrial Fund Partnership, holding 4.93827% of the shares.
Xinchen Company was established in 2021, and its legal representative is Wang Chiwei. It is a lithium-ion battery material supplier.
The company currently has 9 shareholders, the largest shareholder is Shenzhen Xinyu Tianchen Technology Partnership, holding 52.88889% of the shares. Shareholders also include Anhui Jinrui Investment Group Co., Ltd., Shenzhen Fubaowei Technology Center, etc.
【LG Chem to build a cathode battery material plant in the United States】
According to Yonhap News Agency reported on November 22, South Korea's largest chemical company LG Chem will build the first cathode battery material plant in Tennessee, USA. At present, the company is accelerating its expansion into the North American market to meet the growing demand for electric vehicle parts. As an NMP supplier, Zesheng New Materials must continue to learn from its predecessors.
LG Chem said it will invest at least $3 billion to build a cathode material plant in Clarksville, Tennessee. And it plans to reach the goal of producing 120,000 tons of lithium battery materials per year in 2027, enough to power 1.2 million pure electric vehicles with a charging range of 500 kilometers.
Midstream – Lithium Battery Enterprise
【CATL 120 million set up an energy storage company! 18 subsidiaries will be deployed this year】
On November 17, CATL Energy Storage Development Co., Ltd. was established with the legal representative of Yu Dongxu, located in Jiaocheng District, Ningde City, Fujian Province, with a registered capital of 120 million yuan, and is 100% controlled by CATL. The company's business scope includes power generation business, power transmission business, power supply (distribution) industry, energy storage technology services, technology promotion and application services, etc.
It is understood that CATL's head office is also located in Jiaocheng District, Ningde City, Fujian Province, which is the same as the registration place of the energy storage company established this time. On April 3, 2020, State Grid Integrated Energy Service Group and CATL jointly established a joint venture energy storage company State Grid Times (Fujian) Energy Storage Development Co., Ltd. Yu Dongxu, the legal representative of the energy storage company established this time, is also a member of State Grid Times ( One of the directors of Fujian) Energy Storage Development Co., Ltd.
【News from Yiwei Energy Storage: Yiwei Linyang 10GWh energy storage battery project officially put into production】
On the morning of November 18, the commissioning ceremony of the Yiwei Linyang 10GWh energy storage battery project was successfully held in Qidong, Jiangsu.
Li Ling, Deputy Mayor of Nantong City and Secretary of Qidong Municipal Party Committee, Yang Zhongjian, Deputy Secretary of Qidong Municipal Party Committee and Mayor, Wang Chunhua, Deputy Mayor of Qidong City, Dr. Liu Jincheng, Chairman of EVE, Lu Yonghua, President of Linyang Group and Chairman of Linyang Energy, President of EVE Liu Jianhua, Lu Yongxin, vice chairman of Linyang Energy, and Chen Xiang, vice president of Yiwei Power and general manager of energy storage, and other relevant leaders attended the event to witness the completion and commissioning of the project.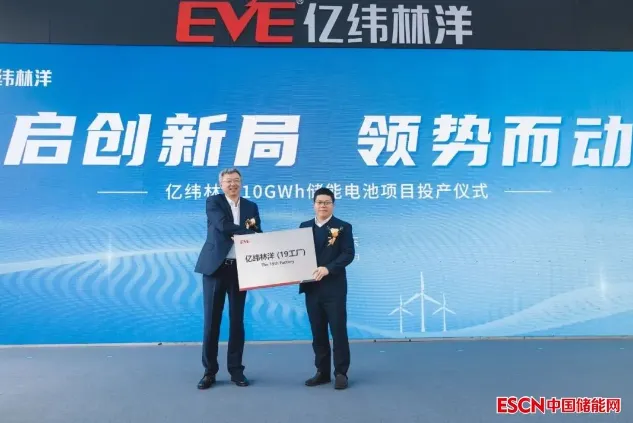 The commissioning ceremony was presided over by Gao Guangjun, member of the Standing Committee of the Qidong Municipal Party Committee and Secretary of the Party Working Committee of the Economic Development Zone.
The start of production is a key link in EVE's continuous expansion of the entire industry chain, marking a new level in the construction of EVE's world-class factory.
Standing at the starting point of "core", EVE continues to seize the opportunities in the energy storage market, inject strong impetus into the industry, promote the high-quality development of renewable energy, and provide high-quality products and services to global customers.
In the future, EVE will continue to promote the development of the new energy industry, continuously build a national-level intelligent and intelligent manufacturing demonstration factory, and build a fully automated, fully informatized, and the most advanced manufacturing base in the industry, so as to accelerate the "double carbon" and contribute to the sustainable development of mankind. Outstanding Contribution!
【The IPO of Svolt Energy Science and Technology Innovation Board has been accepted】
On the evening of November 18th, the official website of the Shanghai Stock Exchange showed that the IPO of the SVOLT Science and Technology Innovation Board has been accepted, which also means that the only unlisted company among the top ten power battery companies in the world has officially entered the capital market.
The prospectus shows that SVOLT plans to raise 15 billion yuan this time, which will be invested in the SVOLT power lithium-ion battery projects in Changzhou, Huzhou, Suining and Wuxi. Based on the amount of funds raised, the corresponding valuation of SVOLT reaches 60 billion yuan.
In recent years, the installed capacity of SVOLT has continued to increase. From January to June this year, the installed capacity of power batteries ranked sixth in China and tenth in the world. The cumulative installed capacity reached 2.6GWh, a year-on-year increase of 160%.
Downstream-New Energy Vehicle Enterprise
【Xiaopeng will also end up making batteries! 】
Guangzhou Pengbo Automotive Technology Co., Ltd. (abbreviation: Pengbo Automotive Technology) was established on November 18, with the legal representative Xia Heng and a registered capital of 5 billion yuan. The business scope covers: engineering and technical research and test development, auto parts and accessories manufacturing, battery manufacturing, battery spare parts production and motor manufacturing projects.
Pengbo Automotive Technology is 100% owned by Pengyi Automotive Technology. But in fact, Pengyi Automotive Technology is also a company established just last month and is a wholly-owned subsidiary of Xiaopeng Motors. Xia Heng is the co-founder and president of Xiaopeng Motors. The representative of the establishment of the new company, Xiaopeng, is also actively promoting the "sideline" of battery manufacturing.
Previously, there were market rumors that the price of CATL battery products had risen too much, and Xiaopeng intended to replace CATL, but Xiaopeng urgently denied it.
With the rapid development of the new energy industry, it has become a trend for automakers to build their own battery capacity due to factors such as controlling costs and ensuring battery supply.
As the first car company to end up making batteries in a new car-making force, Weilai recently invested 2 billion yuan to set up a new battery company, with Li Bin as the chairman.
In addition, GAC Aian, Nezha Automobile, Xiaopeng Automobile, LiXiang Automobile (ONE), FAW and other car companies are also actively cutting into the field of power batteries through self-research, self-construction, joint construction, and shareholding.
【News from the Internet: BYD's solid-state battery has been loaded in Chongqing.China】
On the evening of November 21, in response to the recent market news that "BYD's all-solid-state lithium battery will be produced in Chongqing for a test," BYD said, "No comment."
There is news on the Internet that BYD's solid-state batteries have been loaded and tested in Chongqing. This project is led by academicians of the Chinese Academy of Sciences, and three other academician advisors are involved in the research and development work together. When the negative electrode of BYD's solid-state battery is a silicon-based material, the energy density is expected to reach 400Wh/kg, which is more than twice the energy density of the second-generation blade battery.
We have also learned about solid-state batteries before. It is considered to be the next generation technology of liquid batteries, and it has become an important development direction of power batteries.
Solid-state batteries have more stable electrolyte mechanical and chemical properties, and the static and cycle life will be greatly improved;
Insensitive to temperature, can maintain discharge power at -50℃~200℃ temperature, which can greatly alleviate the problem of battery capacity decay in winter;
The energy density has been greatly improved, and it is expected to reach 2-10 times that of the current ternary lithium battery.
There have been many reports of solid-state battery loading in China before: for example, at the end of January this year, Dongfeng-Ganfeng high-specific energy solid-state battery: E70 demonstration operation vehicle, jointly developed by Dongfeng Motor Corporation and Ganfeng Lithium Industry, was officially delivered. The 50 Dongfeng Fengshen E70s launched for the first time will be deployed in Jiangxi, Guangzhou, Zhejiang and Jiangsu provinces as solid-state battery demonstration vehicles.
【AESC has won another big order for power batteries from an automobile giant! 】
On November 22, Mazda released its mid-term business plan and 2030 performance goals, and updated its electrification strategy and planning. It will launch pure electric vehicles on a global scale, and revealed its latest battery supply plan.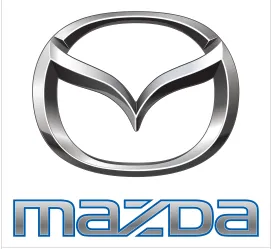 The plan shows that Mazda has reached a supply agreement with AESC to ensure a stable supply of electric vehicle batteries while increasing domestic electric vehicle production in Japan.
AESC, a power battery company under the new energy enterprise Envision Technology Group, announced just a month ago that it will provide new cylindrical batteries for BMW's new generation of models from 2026. At the beginning of the year, AESC and Mercedes-Benz reached a cooperation to provide power battery products for Mercedes-Benz's new generation of luxury pure electric SUV models EQS and EQE.
In a recent interview with the media, AESC Global CEO Matsumoto Changyi said that it is expected that by 2026, AESCr's global planned production capacity will reach 400GWh, and it plans to achieve a 15% global market share target for power batteries.
For more information on the new energy industry, welcome to follow us. Zesheng New Materials are not only an NMP production supplier, but also a content creator and sharer!
1.What are your plans for this Thanksgiving Day on Nov. 24?
2.Who wanted to replace NMP as cathode preparation solvent for lithium batteries?!
3.Business Meeting with the customer who need NMP &NMP recycling system.
4.Process Explanation-NMP is one of the raw materials for lithium batteries.