Dynamic reports from Zesheng's team stationed in the battery factory
ZESHENG is committed to being a high-quality #NMP(1-Methyl-2-pyrrolidinone) #supplier with products, services and reputation!
Dynamic reports from colleagues stationed in the battery factory:
Retrofitting equipment air ducts for customer's factories.
Location: China, Hunan
In order to match the operation of the customer's #battery #factory, the equipment air duct has been modified more appropriately. Completed now.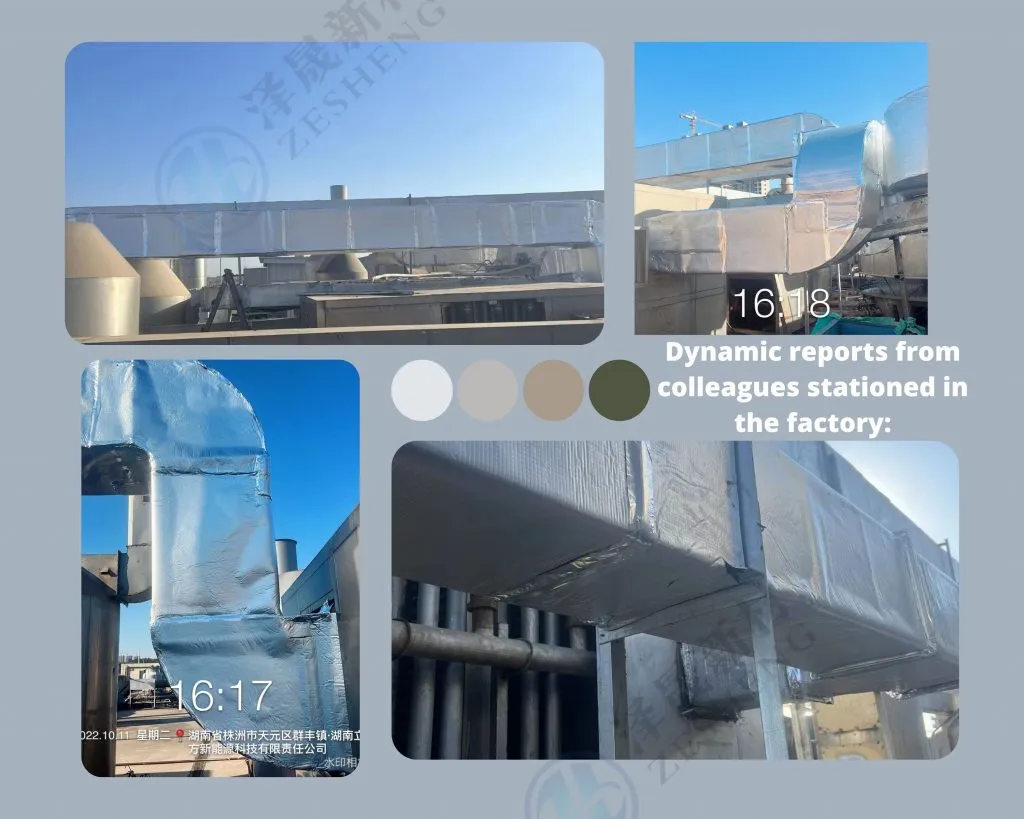 Daily routine work:
Check whether any parts of the NMP(#1-Methyl-2-pyrrolidinone) #exhaust #gas #equipment are damaged;
Replace the damaged parts in the #NMP exhaust gas equipment in time;
We not only produce and supply NMP(N-Methyl-2-pyrrolidone) solvents, but also customize NMP waste gas recovery devices for customers, and dispatch teams to station in the factory for equipment maintenance, NMP purity monitoring, and NMP testing.
Zesheng team, solving industry problems for customers and friends, is what we are doing, and it is getting better and better!